About Rumbita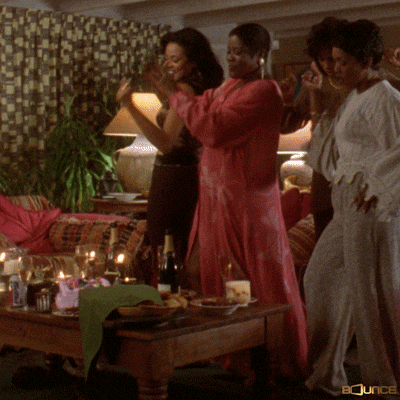 Our lives are marked by many moments that make life worth celebrating: "just because" date nights, a trip around the sun, your new book club, promotions, reunions, coming out, even a parting of ways. We call these Rumbita Moments. These moments are opportunities to acknowledge accomplishments, deepen our relationships (beginning with our own), grow our connections and enrich our lives- together. 
We believe your accomplishments, your success, your little big deals, your favorite people, your favorite holiday, hitting a major milestone, crossing a goal off your vision board, taking up a new hobby - takes breath - your new partner, your first plant, your promotion, your first car - have we made our point yet? - should not go unseen! 
Rumbita is here to celebrate life with you. Our one-of-a-kind items are ALL women-owned and/or made. They have been carefully hand-picked and designed to join you in your #RumbitaMoment.
Life is short; we know it and we live by it, so let's celebrate and make it unforgettable.
WE BELIEVE IN
Celebrating off-the-calendar moments 
Celebrating life - even when it's not our born day
Turning everyday rituals into celebrations 
Inspiring the inner host in you
Making lasting impressions
WHAT ELSE...
Female founded
Minority owned
Ethically produced
Eco-friendly
All products are women made and/or owned 
---
FIND OUT MORE ABOUT RUMBITA AND HER FOUNDER HERE